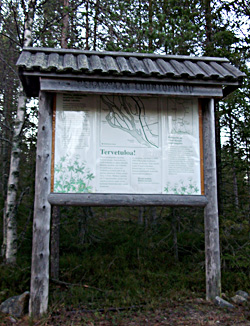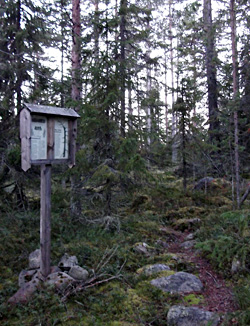 Nature trail
The nature trail can be found on the Rousuvaara fell. At its highest point, there are fabulous views extending all the way to Sweden. There's also a lean-to at the fell's peak, where you can rest and make some coffee or cook sausages. The trail is approximately 1.5km in length. Along the way there are 13 signs providing information in the form of text and images on the history of our village and on the nature in the fell.
The nature trail was created in 1999-2000 after an initiative by the village council of Pekanpää. The work was carried out by the Lapland Regional Environment Centre. Rousuvaara was classified as a natural park area in a decision made by the municipality of Ylitornio.
You can also find the rare Heath Spotted Orchid along the nature trail.